Features
Enhanced vocals
Whether you're performing with MCs, singers or guest speakers, 3 people can entertain the crowd at the same time via the 3 Mic inputs. Ensure crystal-clear speech with 3-band EQ, low-cut filter, compressor and reverb control on each. Enhance vocals with Sound Colour FX and Serato DJ Pro FX.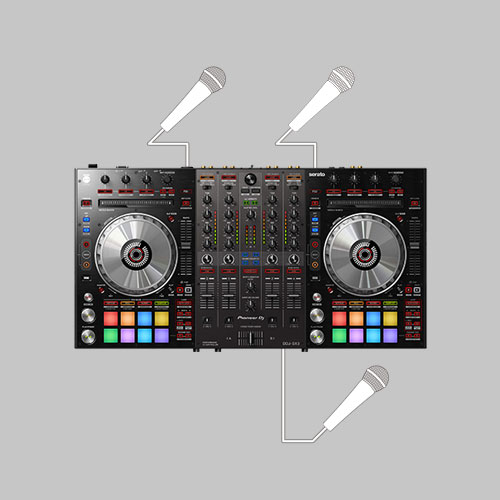 Dual USB ports
Connect 2 computers at the same time for seamless DJ transitions, back-to-back performances or as a backup computer in case your laptop crashes.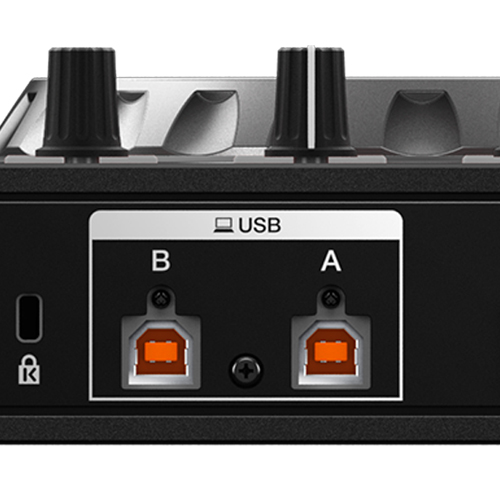 Professional interface
With a layout inherited from our flagship Serato controllers, the DDJ-SX3 feels familiar to use. Featuring 4 inputs, connect to CDJs, analogue turntables and use as a stand-alone DJ mixer. Plug in various speakers via the XLR and RCA Master Out and TRS jack Booth Out terminal.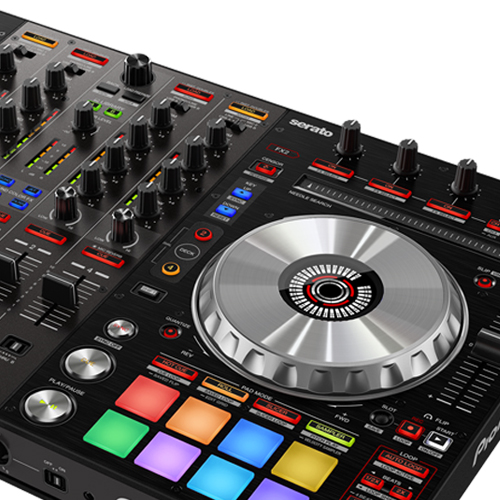 Performance Pads
Use the large multicoloured Performance Pads to instantly trigger 11 Serato DJ Pro features. Watch their colours and illumination change to show the selected pad mode and playing status.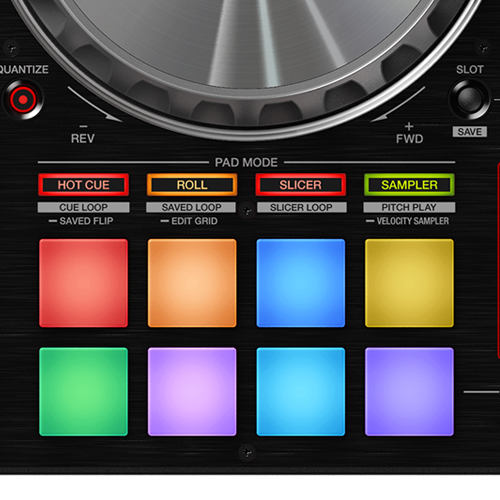 Low-Latency Jog Wheels
We've reduced the latency of the jog wheels for even smoother scratching than its predecessor. Optimised for a perfect scratch response, the illuminated cue point markers with cue countdown give you effortless control without needing to look at your laptop.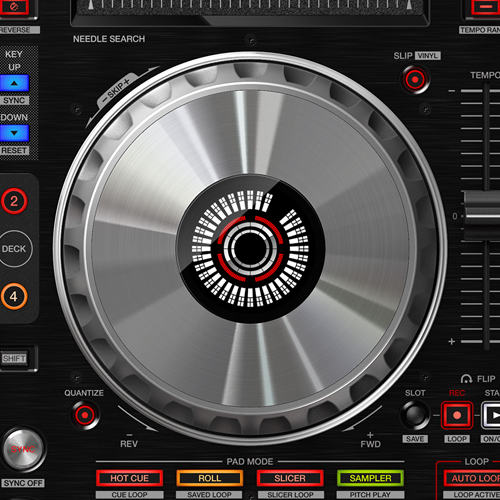 Expansion Packs enabled
Pitch 'n Time DJ and Serato Flip Expansion Packs are included. Use advanced features like Key Shift, Key Sync, Flip, Pitch Play and more to mix tracks smoothly.
Sound Colour FX
Add texture and unique sounds to your mixes using the popular Filter, Echo, Jet and Noise FX from the DJM series mixers.

Slip Mode
Keep tracks playing muted during live edits such as loop, scratch or reverse. Release the jog wheel and the track comes back at exactly the right place.

Clear audio
The mic input circuit produces clear audio without distortion to ensure crystal-clear sound even at high input levels.

Needle search
Simply touch the pad to instantly jump to a specific section of a track.

Serato DJ Pro
Get involved with plug-and-play control of Serato DJ Pro with dedicated buttons for FX and advanced features such as Beat Jump, Slip mode and Quantize. Simply connect your PC/Mac and start playing.

Serato Flip
Part of the included expansion packs, Serato Flip lets you make custom edits of your tracks and play them back at a touch. Get even more creative by skipping or repeating sections on the fly.

Pitch 'n Time DJ
Pitch 'n Time gives you the creative freedom to shift and sync the key of your tracks, as well as to speed up and slow down your tracks to extreme tempos. Enjoy the ability to mix, cut and scratch while maintaining perfect key and audio quality.