Features
Dedicated controls
Play with your keys and pitch, adjusting them while mixing with 3 new Serato DJ Pro functions embedded in your controller. Key shift, key sync and pitch play give you the power to play it by ear.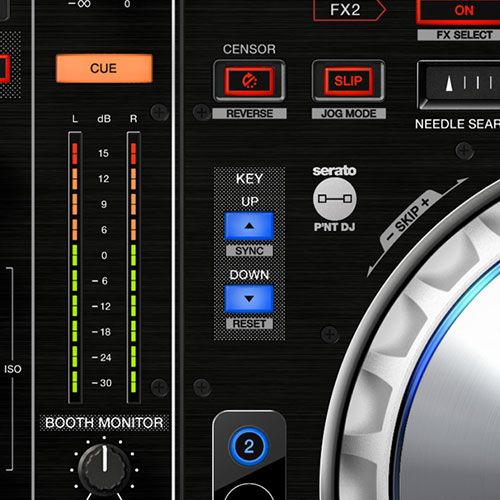 Play with your pitch
Pitch Play grants you the freedom to hit your cues across a range of different keys. Use the Performance Pads to assign your Hot Cues and broaden the scope of your creativity at the touch of a button.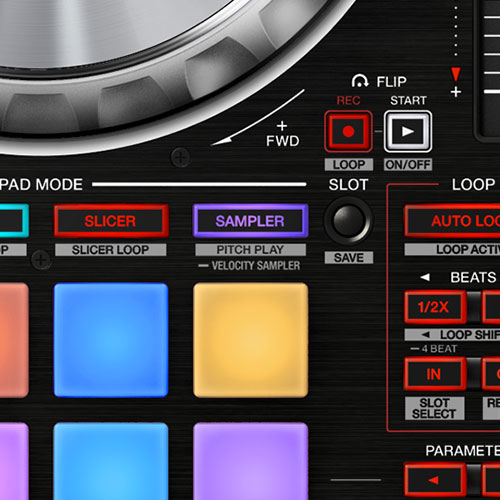 Serato Flip connection
Record Hot Cue combinations with 3 dedicated buttons, enabling you to play back your tracks, make custom edits or even skip or repeat selected sections on loop.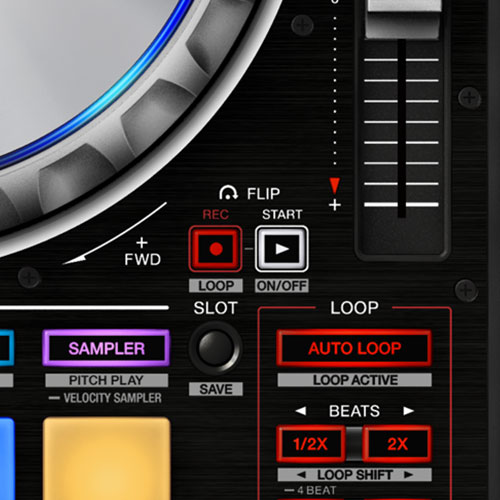 Professional oscillator
Create a more versatile sound by turning the knob to overlay your track with Noise, Drop, Laser or Siren. Modulate using the dial to add texture as well as tension to your tracks.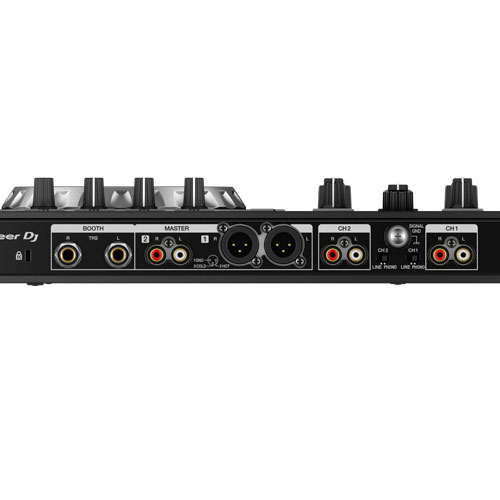 Large aluminium jogs
The DDJ-SZ2's full-sized jog wheels are optimised for a perfect scratch response and you can use Jog Feeling Adjust to set your preferred resistance. The jogs have illuminated cue point markers and an accurate countdown for even greater precision.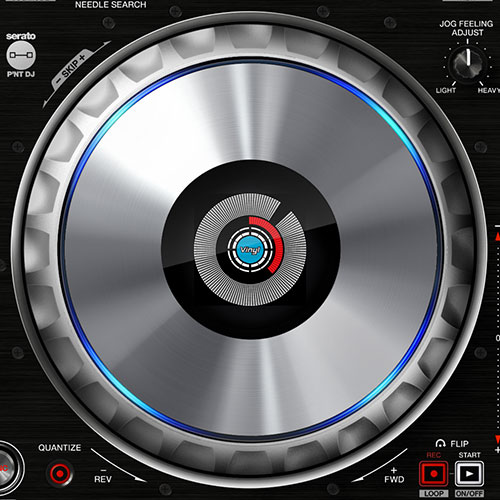 Backlit Performance Pads
Instantly trigger Hot Cues, Roll, Slicer, Sampler, Cue Loop, Saved Loop, Slicer Loop and Pitch Play. The multi-coloured backlit LEDs give a visual reference to which modes are in play, and will reflect cue points you've pre-set in Serato DJ Pro.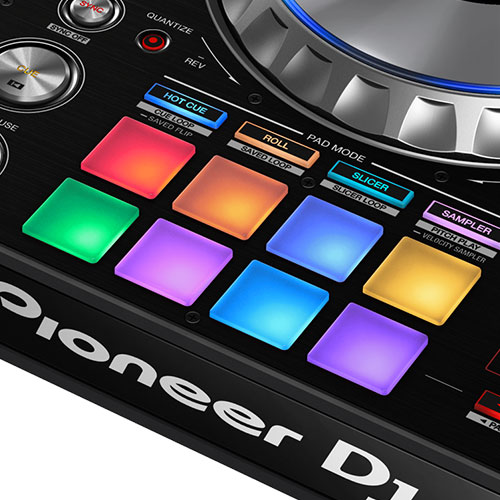 Sound Color FX
Trigger Pitch, Echo, Jet and Filter FX and use the level/depth dial to manipulate the sound.

Dual USB ports
2 USB sound cards and ports mean you can hook-up 2 computers at the same time and use the top-loaded A/B switch for seamless DJ transitions.

Robust faders
Our robust Magvel Faders ensure smooth control over long-term use. Two metal shafts support the fader knobs, while the contact-free magnetic system is designed to endure millions of performances.

Clear and powerful sound
A high-performance D/A converter made by Cirrus Logic Inc., and low-jitter crystal oscillator ensure a faithful reproduction of sound sources and deliver a clear, powerful club sound.

Slip Mode
Keep tracks playing muted during live edits such as loop, scratch or reverse. Release the jog wheel and the track comes back at exactly the right place.

Needle search
Needle search provides a touch strip for intuitive and fast searches.

Serato DJ Pro
Get involved with plug-and-play control of Serato DJ Pro with dedicated buttons for FX and advanced features such as Beat Jump, Slip mode and Quantize. Simply connect your PC/Mac and start playing.