Features
Pro FX with detailed control
Add texture and flair to your mixes with professional FX inherited from the DJM-900NXS2. 2 effects units combine Sound Color FX and Beat FX – including FX Frequency – giving you the freedom to be creative with sound while always in control.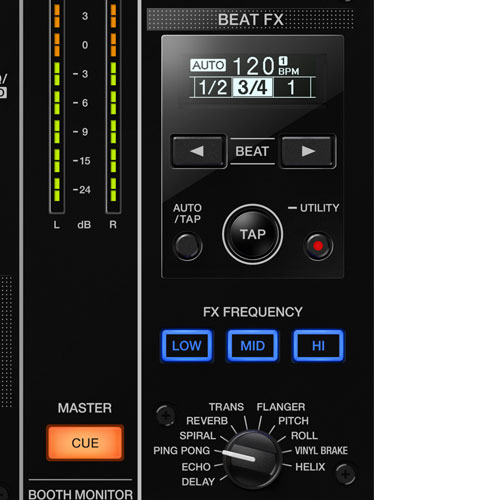 Independent send/return
Choose from Aux or Insert send/return to connect different types of FX units on iOS devices such as FX apps, synthesisers and samplers, and combine them with the mixer's internal FX. A simple USB connection will ensure high-quality sound, which you can efficiently record and easily archive via the DJM-REC app on your iPhone or iPad.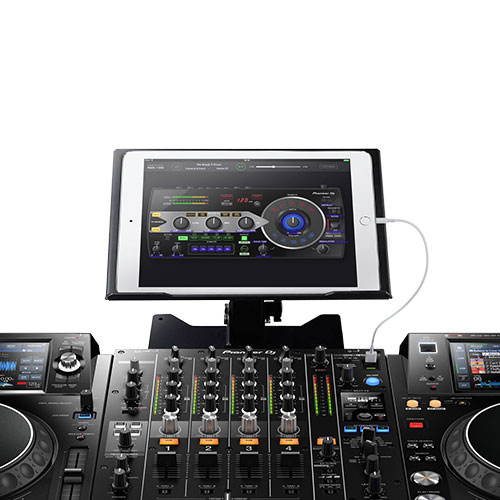 Professional sound quality
Whether you're playing with digital or analogue sources, high-quality sound is created by the 64-bit digital signal processor, dithering technology, 32-bit A/D converter and 32-bit D/A converter.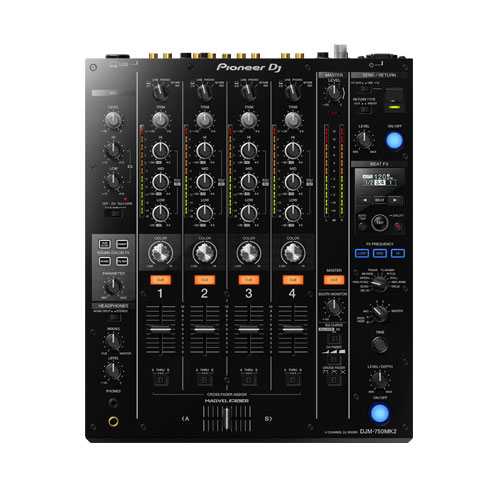 Smooth EQs & faders
The EQs and channel faders on the DJM-750MK2 feature curves equivalent to those on the DJM-900NXS2, which also inspired the Magvel cross fader. The latter is smooth, accurate and durable for more than 10 million movements and its cut lag has been improved for more assured and responsive performance.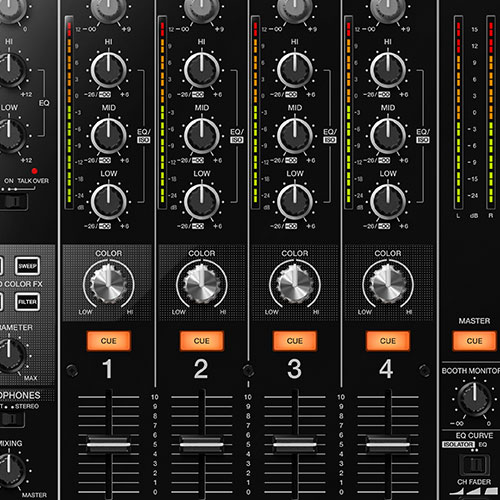 Performance features
You can use rekordbox with this product – there's no need to upgrade your subscription. Simply connect to your PC/Mac and start DJing.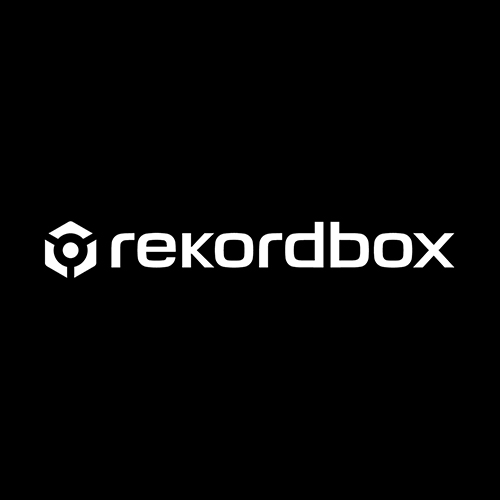 DVS control
Make full use of rekordbox's low-latency DVS control for intuitive, smooth scratching.
 

Find out more.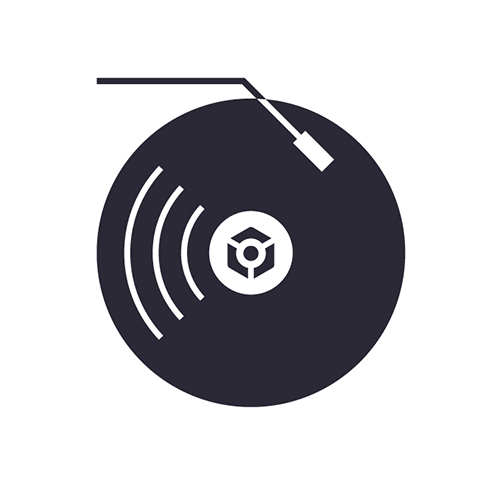 DJM-REC
Compatible with the DJM-REC app, you can efficiently record then easily archive your mixes via iPhone or iPad, upload your sounds to cloud services or effortlessly live-stream your sessions.

Two headphone outputs
The DJM-250MK2 lets you plug both an ¼-inch stereo jack and 3.5-mm mini jack. Pick your size or attach 2 headphones when playing back-to-back.

Independent MIC section
Use a microphone and the AUX input at the same time.

Flexible connectivity
The XLR terminal and RCAs deliver premium sound quality on all connections. And the signal GND terminal easily attaches ground wires from analogue turntables.

TRAKTOR DVS control
This mixer supports DVS control of Native Instruments' TRAKTOR PRO 3 DJ software. Plug your PC/Mac into this unit and use the TRAKTOR SCRATCH control media (control vinyl or CDs) to intuitively control and scratch with digital audio files stored on your computer.