Features
Built-in sound card
Connect your PC/Mac with a single USB cable to use Serato DJ Pro and mix and scratch your digital files via turntables and the Serato DVS Control Vinyl or compatible multiplayers.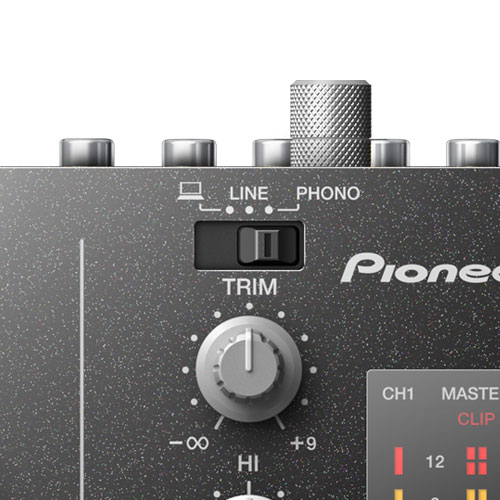 Magvel crossfader
Scratching becomes effortless with the highly responsive Magvel Crossfader. Sharing the same quality as the DJM-900NXS2, the fader is accurate, smooth and durable for more than 10 million movements.
Independent channel filters
Turn the filter knob on each channel to create unique textures. By twisting the parameter knob you can adjust resonance and add tension to your performances.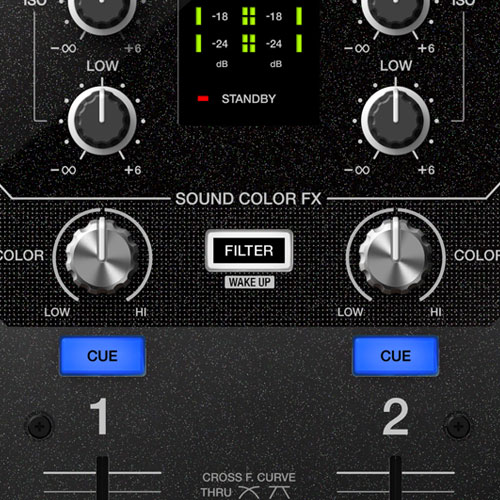 High quality sound
Hear the true, high-quality sound of your tracks whether you're playing from digital or analogue sound sources thanks to the mixer's dithering technology.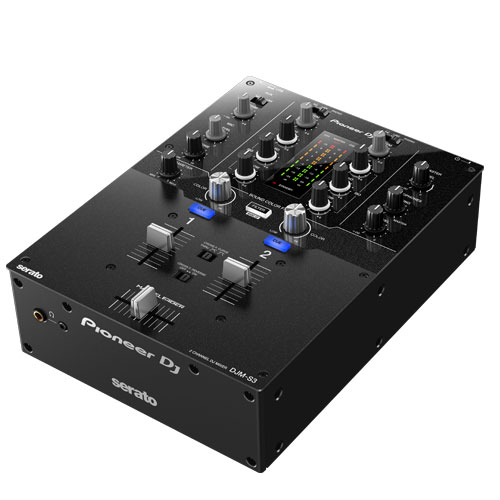 Flexible connectivity
The XLR terminal and RCAs deliver premium sound quality on all connections. And the signal GND terminal easily attaches ground wires from analogue turntables.

Two headphone outputs
The DJM-S3 lets you plug both an ¼-inch stereo jack and 3.5-mm mini jack. Pick your size or attach 2 headphones when playing back-to-back.

Serato DJ Pro
Get involved with plug-and-play control of

 

Serato DJ Pro

 

with dedicated buttons for FX and advanced features such as Beat Jump, Slip mode and Quantize. Simply connect your PC/Mac and start playing.

Serato DVS
This mixer supports DVS control of

 

Serato DJ Pro

 

software. Plug your PC/Mac into the unit and use the Serato DJ Pro control media – control vinyl or CDs – to intuitively control and scratch with digital audio files stored on your computer.